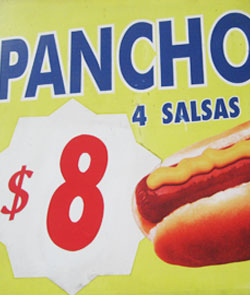 Banks and money
The most convenient place to change money in Montevideo is an exchange house (casa de cambio). You will find them at regular intervals on Avenida 18 de Julio in the Centre, and also in the Old Town. There are several in Pocitos and a couple in Carrasco. They are open standard business hours. The rate you see posted is what you get; there is no additional commission. Note that banks are not open in the morning. ATMs dispense Uruguayan pesos and US dollars. In the guide the "$" symbol indicates pesos (US$ for American dollars) as is the custom in Uruguay. There are money changing facilities at the international airport in Montevideo.
Most Uruguayans save in US dollars. Nonetheless, euros and (to a lesser extent) pounds sterling and Swiss francs are easy to exchange.
You should keep hold of the purple Uruguayan $100 note as it is useful for taxis. The $1000 note is difficult to change outside large supermarkets.
Need to change money in the middle of the night? Try a casino. There is one usefully located next to Parque Rodó; you'll find another less than a block north of Plaza Independencia (Centre).